High Peak Hoot
Woman captured on dash-cam vandalising disabled parent's family car..
A local All Saint's Parish resident Mr Paul Walster was left shaken when he found his Range Rover damaged from a traffic cone left on the bonnet of the 4x4.
Said Mr Walster; "At the time I think I was in shock. It's not as if I was parked outside a night club on a Saturday night. "I had simply parked on the edge of the rough ground opposite the school to pick up my children, something I have done many times before when I couldn't find a parking place close enough to the school and had no problems at all. On this particular afternoon there were some traffic cones on the edge of the ground. I assumed that there had been some kind of traffic accident earlier on in the afternoon so I tucked in behind them."
"To make matters worse, later that evening two police officers turned up at my home responding to a complaint by local Church Street residents that I was swearing (I was!) and driving dangerously with a traffic cone on my bonnet whilst leaving the school!"
When the police asked the complainants how the cone got on the car, they said "he must have put it there himself".
"I asked the officers to wait until I pulled out the micro SD from my car's dash-cam and invited them up to my office to review the footage. Both the two officers and myself were all left 'Gob-Smacked' when we saw the actual complainant putting the cone onto the bonnet of my car themselves!""
"Had I not programmed a 10 minute over-run period into my dash-cams once the ignition is turned off, I would have no evidence to back up my story.. And had it not been for the professionalism of the attending officers, I would have been left well and truly 'hung out dry!'..
Glossop police made a return visit to Mr Walster's home and took photos of the damage to the vehicle.
For legal reasons Mr Walster declined to give us the name of the person responsible but did provide us with a screenshot from the dash-cam video.
For more about this incident you can visit Mr Walster's personal website.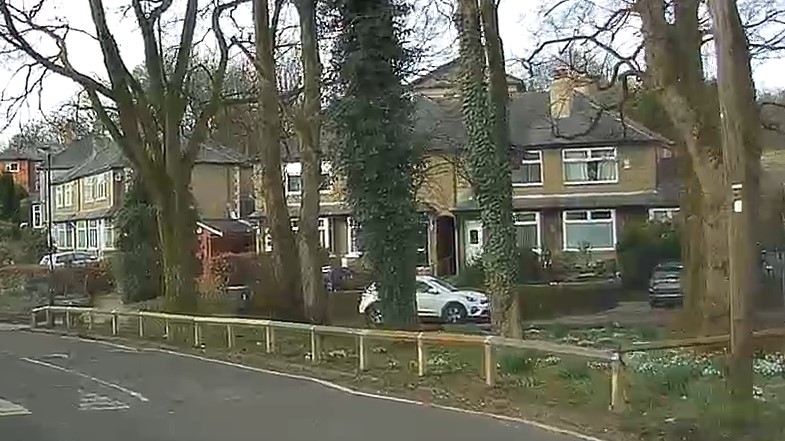 New Fence for the Village Green
A new barrier fence has been erected on the Manor Park side of the Village Green (presumably) to prevent 'White Van Man' from hopping up on the green to avoid the cars parked unchecked on the double-yellow lines opposite the green.
One grumpy local Tweeted the Hoot; "It looks a bit wonky but does the job I guess?"
"However, I would like to know how a perimeter fence around unclaimed ground to protect flowers planted without authority seems to have priority over the provision of a crossing or traffic warden to shepherd the children of All Saint's school safely across the dangerous school-crossing on a blind bend. And once they have crossed over, they are greeted by an approach to the school that somewhat resembles the surface of the moon!"..
"People seem to be claiming authority over the ground simply when it suits their needs.. I wonder who will be at the front of the responsibility queue when a member of the public gets seriously injured!"
Your advert Here..
Limited time offer
Old Glossop Village Green
Official Website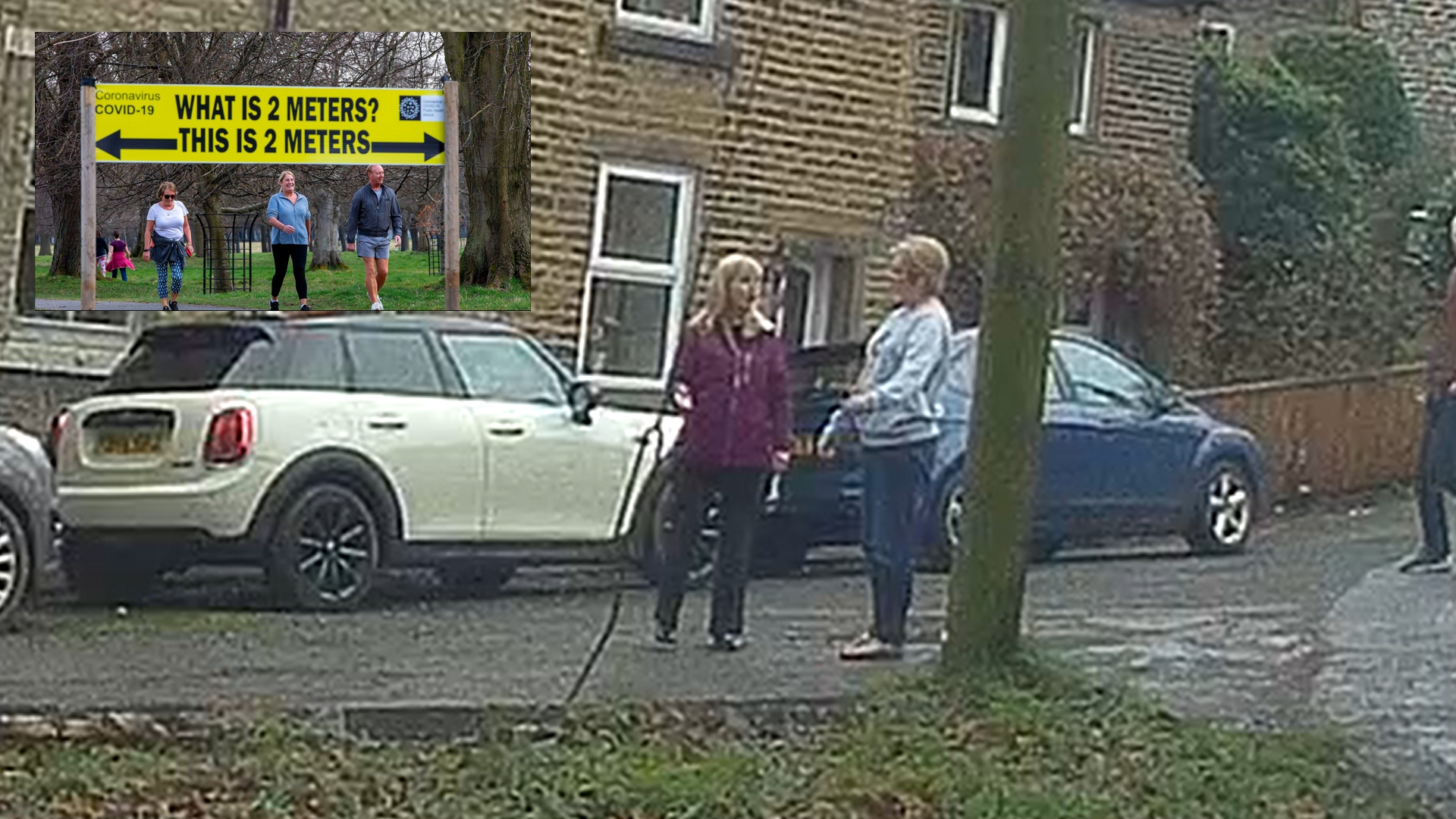 Burst Bubble!
A School teacher was captured on a time-stamped video breaching High Peak Borough Council's social distancing rules. And if that wasn't enough, the school apparently had a strict 'safety bubble' policy in place at the time!
One parent said: "If their teachers can't respect the rules, how can we expect our children to?"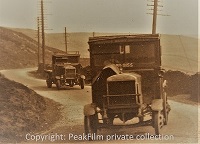 Our Web Designers
This website is 100% hand coded using HTML, CSS and a little Java Script to add a touch of sparkle!
This is a WordPress Free Site, not because we don't love 'Open Source' CMS platforms (like our forum for example), but because we prefer to keep full control of our published content (and keep that dreaded 'spam' away from our private servers).
No 'cookies' are forced on you here and none of your data is collected by The High Peak Hoot..
We rely upon the the skill of the talented crew at Strum.it, both for their design innovation and unparalleled support.. Should we need to expand our site in the future utilising a custom built 'backend', we're ready!..